Alphacrucis College: Engaging Students Near and Far with Echo360
Alphacrucis College, a leading theological education provider with multiple campuses across Australia, attracts a diverse group of traditional, non-traditional and international students to its vocational, undergraduate and postgraduate programs.  With distance students attending courses from Japan to Sydney, they needed a more efficient way to literally "bring the classroom to the students" in the same way they were teaching those in the physical class room.
Enter Echo360.
Using Echo360 to facilitate active learning, Alphacrucis College is supporting not only online distance students, but also staff who are teaching from various locations around the world.  By capturing lectures and all of the content and activities during class, students can access their learning anytime, anywhere.
The ability to offer such flexible learning has never been more important, as Alphacrucis has seen an increase in the number of online students over the years. The ease of use of Echo360 classroom and personal capture has enabled the school to be much more agile to address the needs of the growing population of online and part-time students.
To ensure that distance and face-to-face students are getting the same learning experience, Alphacrucis CIO Andrew Tennikoff, stresses the importance of measuring engagement. They want to make sure that students who are studying via distance are engaging with the content and the material in the same way that students in the classroom are. Using the analytics built into Echo360, lecturers can easily see where students are watching the videos and where they may be having difficulty.  Once they've identified trouble spots, they can use Echo360 personal capture to quickly record a tutorial or demonstration for both on-campus and online students who need extra help.
For Theology student Adam Goodworth, Echo360 has broken down the physical walls of the classroom. "I'm a physical learner so I kind of like to be able to see, touch, interact with and feel like I'm part of the lectures that are being done," he said. "I think Echo 360 really make that work well. I can still engage with the content and still engage with the material, even though I'm not an on campus sort of student."
As enrollment continues to grow at Alphacrucis, especially in the number of online students, Echo360 will continue to play a key role in extending their programs outside the boundaries of campus.
Says Andrew Tennikoff, "Alphacrucis has grown over the years, not only in students; we're also growing in the number of locations that we have around Australia to teach these students. Echo360 enables us to create a link between our various campuses. And we become less a hub with many spokes and more one campus."
Want to learn more about how Echo360 helps Alphacrucis College? Watch the video.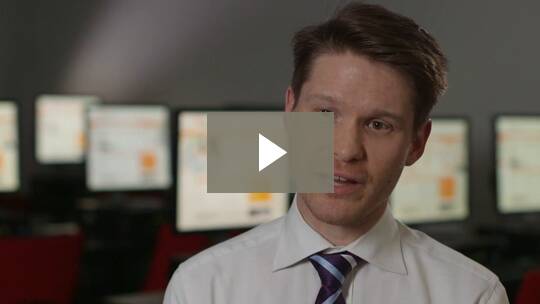 Subscribe to our blog for more stories like this one!